The camp fulfils several different purposes. One is to provide accommodation for the participants of the Battle of Wisby 1361. Another is to be a display of what camp life would have been like in the 14th century. A third purpose is to serve as a backdrop for the battle itself.

The camp will be divided into several "quarters", divided by fire breaks, along and around which a "camp walk" will be designed for visitors to go along.
This will take them through the tavern common as well as past merchants, artisans, soldiers, and horses. Displayed along the way will be everyday camp life such as cooking, chopping wood, maintenance and crafts.

The camp revolves around this walk, so individual camps must be set up to face it to the greatest possible extent, and not turn their backs to the pathway.

Currently there are 51 preliminary group areas distributed as follows. (This will of change as further groups provide their requests for camp sizes.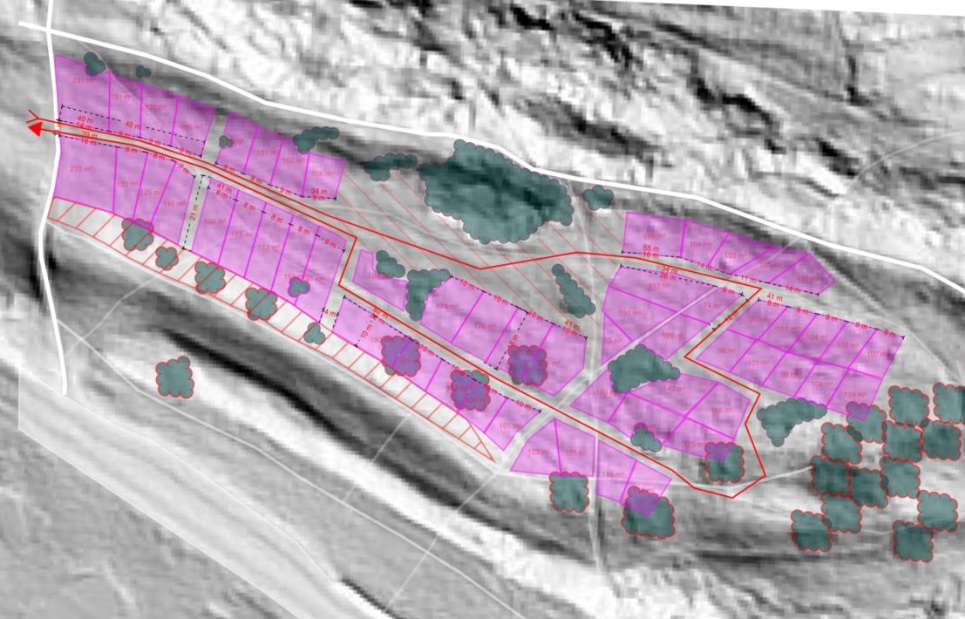 Below are different styles of camp you can use as a guideline when registering your group. In order to plan the layout of our camp in the best possible way, we need this information early on! We will have to squeeze up close within our own camps, as well as against neighbouring camps!