We follow the regulations stated by the Rescue Services.
If there is a fire ban in effect during the event, this will unfortunately affect the possibility of having a fire in your camp. Instructions and restrictions will be posted in camp on a daily basis, and communicated during the daily morning meetings.

The bottom of your fire pit must be at least 50 cm above ground, if any fire restrictions are in place. The fire must be placed at least 3 m away from from any tent/pavilion. Think of it as a sphere with a 3 m radius radiating out from the hearth. Kitchen roofs and the like are exempt from this rule, but place them wisely.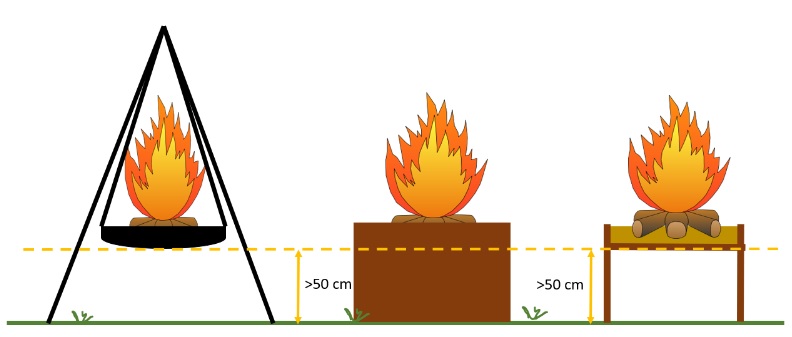 All fire places must be approved by the camp's fire protection officer, before they are lit. In case of any added restrictions, each individual fire may have to be approved before it is lit.

There is limited access to bricks on-site, please use them sparingly.
Firewood will be provided on-site. Don't take any more than you need for a day or two. All unused firewood must be carried back to the logistics area before leaving the camp on Sunday the 14th.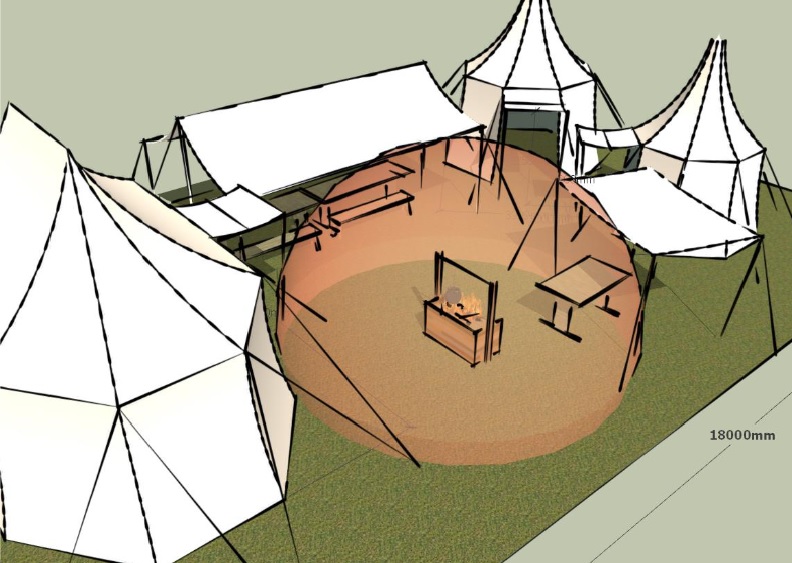 There must always be a class ABC (>5 kg) fire extinguisher in close proximity to the fire (stored within quick reach – 3 to 4 meters), which you must be able to present when asked. Fires are never to be left unattended. Anyone attending the fire must know where the fire extinguisher is placed. Minors below the age of 15 cannot be left in charge of a fire.